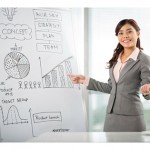 Commented on Forbes Article – "Don't Rube Goldberg Your IoT"
To successfully develop IOT solutions, we need to recognize IoT is a technology and learn from lessons from past revolutions such as e-commerce, EDI, and others. We need to also understand the role analytics will play in the IoT revolution which I also emphasized in my comments.
Here is a copy of my comments:
Thanks for the insightful IOT article and how you can avoid a 'Rube Goldberg' technology solution.
I have concerns about today's IOT revolution based on my experience, working through other 'revolutions' such as e-commerce, EDI, cloud computing, analytics, and others. We are making progress on technology, security, interworking and similar challenges but I see lessons learned from other revolutions we must address.
Here are the 3 top critical success factors needed to create a mass market IOT:
1. Standards must move from 'corporate' internetworking to 'market' internetworking
We learned in the e-commerce/EDI revolution that spending the time and effort to develop standards for internetworking between suppliers, distributors, and customers provided the measurable benefits needed to ensure success. My experience addressing this challenge in the pharmaceutical/global distributor sectors confirmed this point. We need IOT standards for key sectors to provide the framework for growth.
2. Business strategy and process optimization must drive IOT, not technology
IOT is a technology – developing optimum, sustainable IOT solutions demand an experienced, multi-dimensional staff with strategy, financial, analytics, process analysis, and technology skills. The CIO will play a key role but … READ MORE AT Forbes Article- Dont Rube Goldberg Your IoT July 6
—————————————————————————————————————–
Paul B. Silverman writes about entrepreneurship, healthcare, analytics, and strategy management and serves as Advisor, Speaker, Educator, and Managing Partner of the Gemini Business Group, LLC, a new venture development firm, and author of "8 Building Blocks To Launch, Manage, And Grow A Successful Business." He also serves as Adjunct Professor in the School of Business at George Mason University. See more at Paul B. Silverman Blog and sign up for Entrepreneurship Today! email updates to track latest new venture developments.