You are invited to sign-up for FREE Entrepreneurship Today! email updates sharing information on new venture developments, blog posts, upcoming interviews with leading entrepreneurs, guest posts by investors and entrepreneurs, and techniques to help you develop new management skills, improve your ability to attract financing, and be a Survivor entrepreneur.
Why Subscribe?
I am closely tracking new venture developments and opportunities in a number of key areas which are reshaping today's new venture arena. Here is a partial list of topics we will address in coming months within the Entrepreneurship Today! community:
Analytics – creating new venture opportunities and changing the competitive landscape in all sectors
Crowdfunding – the changing state and federal equity crowdfunding rules, and implications and opportunities for entrepreneurs
Internet of Things (IOT) – very exciting area reshaping all market sectors and creating major opportunities, but challenges lie ahead. See my recent comments posted on Forbes article related to IOT technology
Healthcare – representing about 20 percent of U.S. GDP, the healthcare sector is creating exciting, high potential new venture opportunities
New Venture Financing – Regulation A+, crowdfunding, and other options are reshaping today's new venture capital formulation strategies
New Venture Management Tools and Techniques – Entrepreneurial Management 2.0 tools and techniques to improve new venture management and your ability to attract financing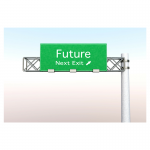 You'll want to subscribe if you have interest in the above and want help understanding how today's changing markets, technologies, products and services are driving new entrepreneurial opportunities. The Entrepreneurship Today! email updates will help you:
Identify emerging entrepreneurial trends
Provide insights to help you launch, manage, and grow you business
Learn new entrepreneurial management skills
I look forward to you joining the Entrepreneurship Today! community. If you have any questions, drop me a note anytime.
Please sign-up below to subscribe. Thanks.
Regards,
Paul B. Silverman
=====================================================
You can also reach or follow the author at the following links:
Twitter: @globalbizmentor http://twitter.com/globalbizmentor
Linked in: Paul Silverman http://www.linkedin.com/pub/paul-silverman/1a/979/435
Facebook: Paul Silverman http://www.facebook.com/home.php#!/profile.php?id=100002097852283
Email: paul@paulbsilverman.com