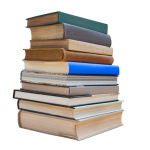 Recommend reading the Fast Company article "The Picture Book That Parents Worldwide—And Google Ventures—Can't Put Down" http://www.fastcocreate.com/3048158/the-picture-book-that-parents-worldwide-and-google-ventures-cant-put-down
Take a good look here and you see where digital publishing is heading as print-on- demand, analytics, creative software, graphics design, and content creation merge to create what looks like a new market sector.
When we here about personalized children's books we think about a child's name inserted into the same story and replicated for others. Here we have a new paradigm using algorithms to create customized stories printed with high quality illustrations.
Here is what #Google Ventures says: "We don't look at them as a book publishing company," says Avid Larizadeh Duggan, a London-based general partner at Google Ventures. "It's a platform for the best personalized content for children's entertainment on multiple platforms. They're redefining a category."
When you read this article, I suggest keep the following points in mind:
Automated content creation using algorithms and software is a new frontier- as noted "… there are tens of thousands lines of code for each book delivered"
This is a technology not a book publishing startup –when you review the article that is clear
The team identified a market opportunity, organized a talented team, and then pursued the business. Market opportunity defined first, then technology solution- that is the way it is done to avoid having a creative technology looking for a market, a problem we often see with early stage companies
So where is this heading? Here are may perspectives:
The content creation analytics and software will advance quickly- we can envision more powerful and multi-threaded content creation options emerging- I expect these will be driven by start-up firms
We will move beyond the children's book market- what I call 'adaptive' content creation will also address other traditional book publishing markets
Adaptive, personalized content creation has other applications in education and training. Customizing content to adapt to readers' learning styles and disabilities, personalizing training content based on readers' skill level; developing personalized healthcare education materials which adapts based on staff background, experience, their optimum learning approach are some of the many possibilities here.
Bottom line – like 3D printing, this is another disruptive breakthrough that I believe will open many exciting opportunities to create value. Recommend all stay tuned as this develops.
Paul B. Silverman
Paul B. Silverman writes about entrepreneurship, healthcare, analytics, and strategy management and serves as Advisor, Speaker, Educator, and Managing Partner of the Gemini Business Group, LLC, a new venture development firm, and author of "8 Building Blocks To Launch, Manage, And Grow A Successful Business." He also serves as Adjunct Professor in the School of Business at George Mason University. See more at Paul B. Silverman Blog and sign up for Entrepreneurship Today! email updates to track latest new venture developments.